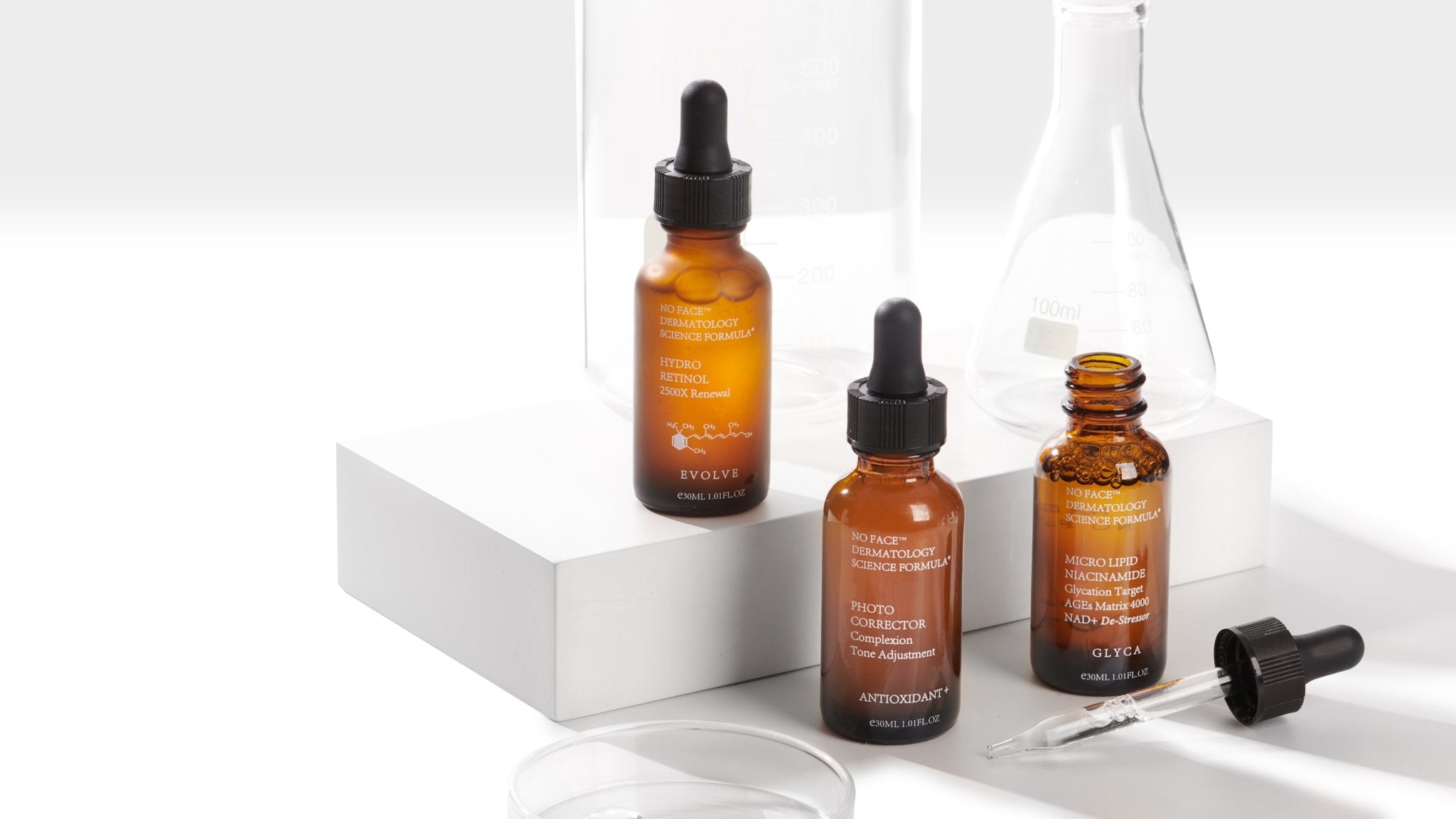 NO FACE Dermatology Science Formula
4 products
Dermatologically developed and approved products recommended by board certified dermatologists and skin professionals around the world.
It has been scientifically proven that glycation changes molecular organisation in collagen fibrils. Collagen breakdown is the main factor causing wrinkles. As a part of the skin ageing process, glycation isn't often talked about in cosmetic treatments of skin ageing, as it often takes time, patience and multi-faceted skincare routines. Re-constructing deep dermis is essential in re-building the broken down collagen fibrils. NO FACE Dermatology Science Formula Glyca is formulated to target signs of Glycation. 
3 Weeks of continuous treatment using Glyca has shown prominent results in cellular studies for its potent reconstructive efficacy.