ETHICAL
Grounded in ethics and sustainability, our beauty mission blossoms from a foundation of conscientious love for our world. Every facet of our journey, from the essence of our products to the spirit of our brand identity, breathes sustainability. With every step we take, we are guided by a commitment to righteousness, ensuring the ethical sourcing of each ingredient and fostering relationships with business associates and customers that are steeped in integrity and sustainability.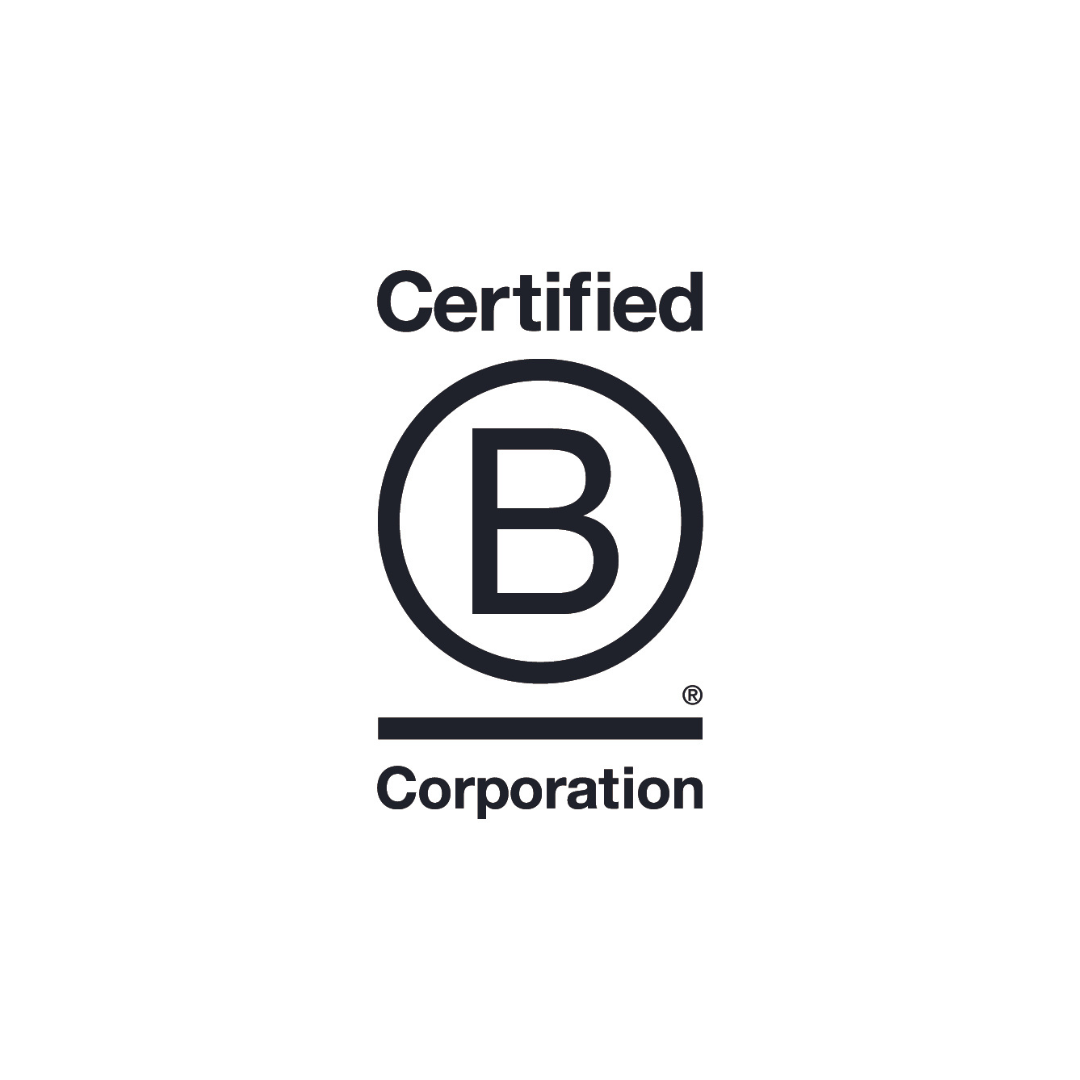 other certifications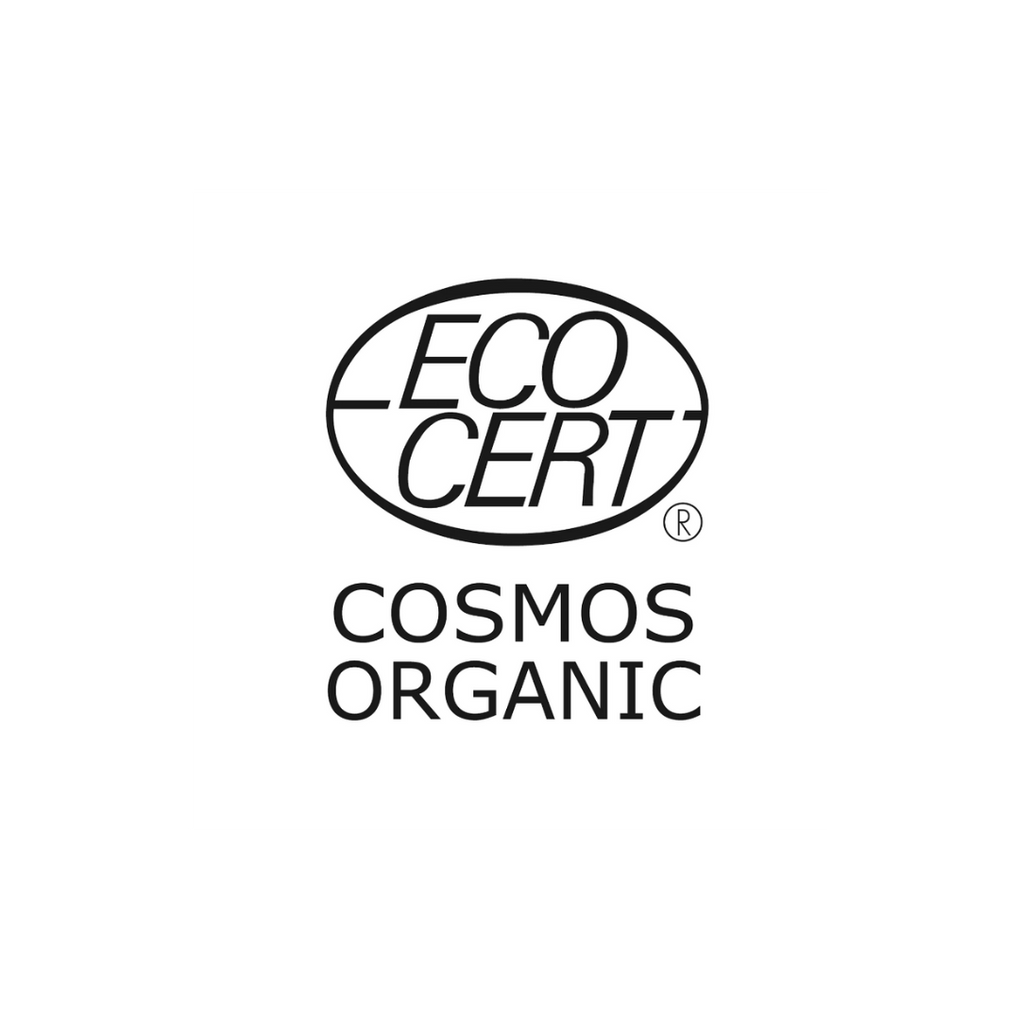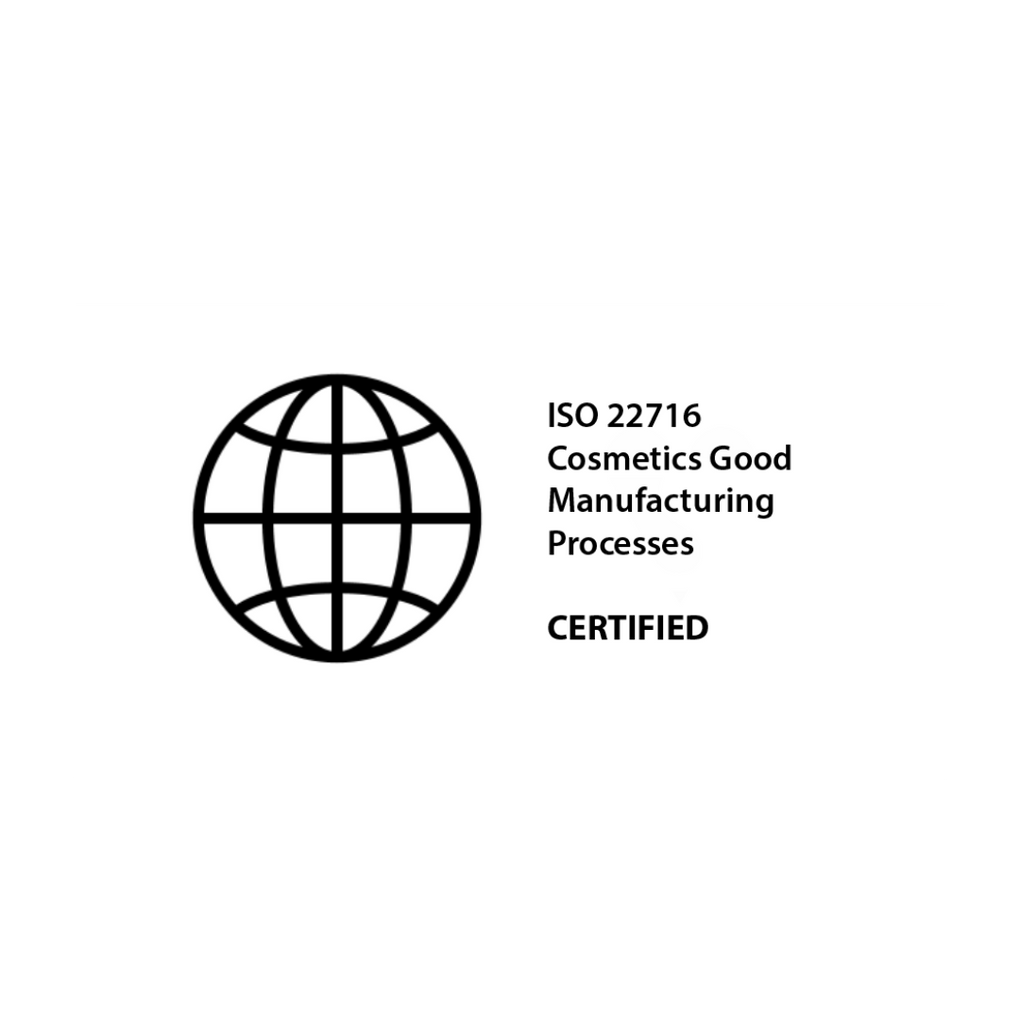 philoshophy
beauty within
Our beauty philosophy is rooted in delivering exemplary skincare products that not only promise but prove their efficacy. At the microcosmic level, we focus on cellular targets, navigating from the epidermis to the dermis, ensuring that each layer of your skin receives the nurture it deserves. On the macro scale, our aim is to address and alleviate your unique skin concerns by eliminating superfluous ingredients and focusing on delivering tangible benefits, leaving your skin not just feeling sublime, but radiating health and aesthetic appeal.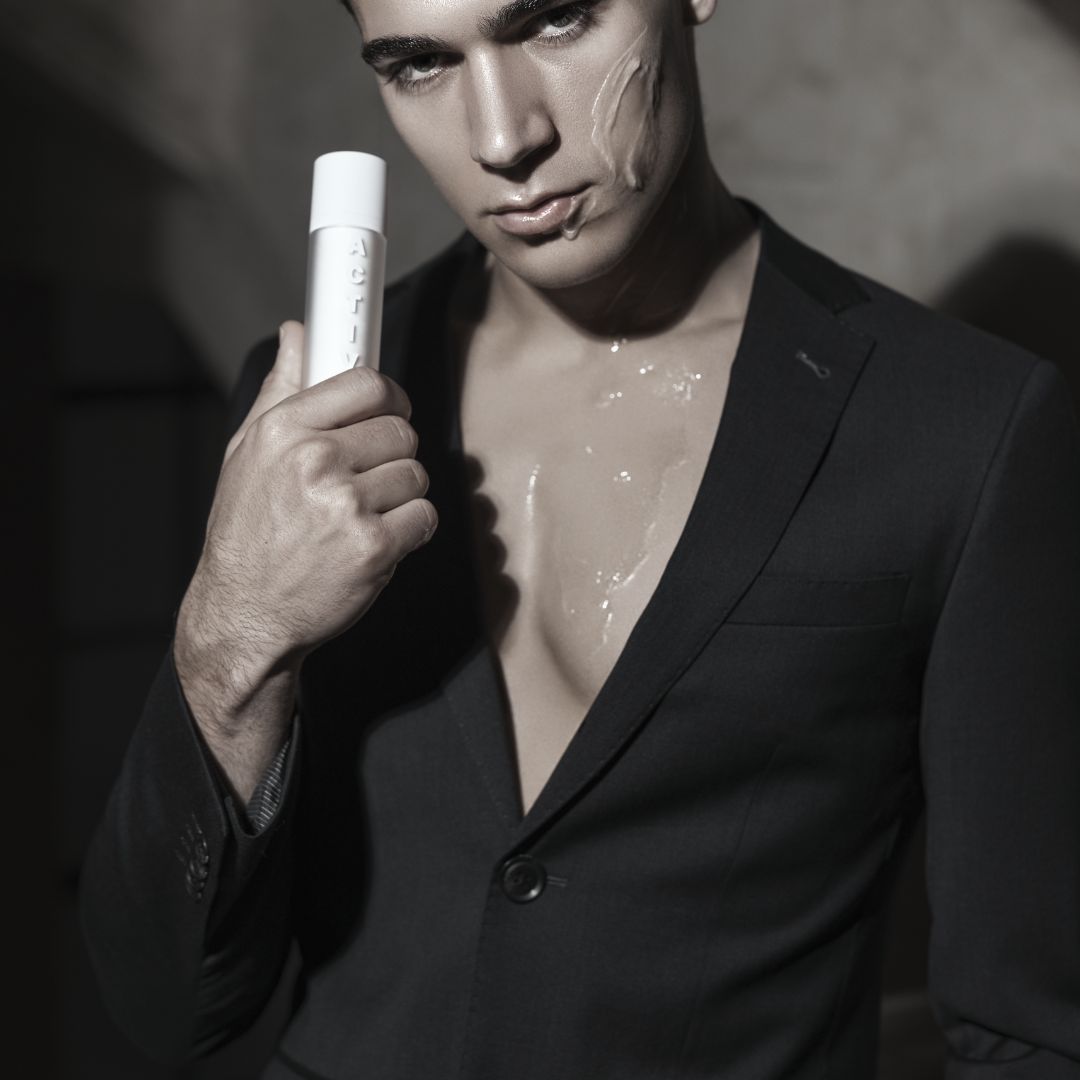 In this journey of self-care, our aspiration is for you to gaze into the mirror and recognize the reflection of your innate beauty. The true essence of our products lies in their ability to make you fall in love with yourself a little more each day, cultivating and radiating that love from within. It's not just about enhancing your external beauty; it's about fostering self-love and spreading it, making the world a more beautiful place, one complexion at a time.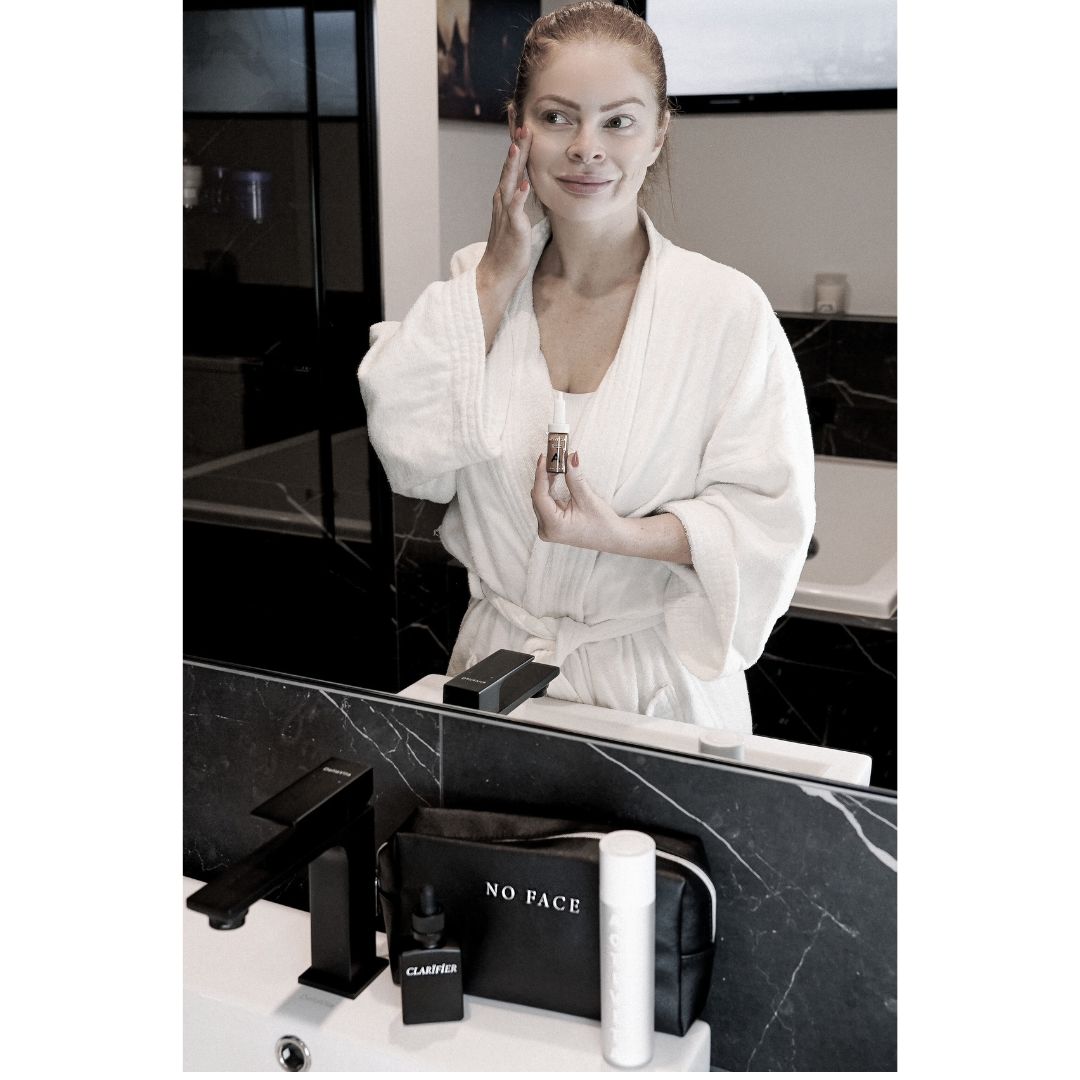 ingredients
We have meticulously eliminated superfluous components from our formulations. The ingredients we incorporate are of the utmost clinical grade, ensuring a standard of quality and efficacy that is unparalleled. Ethically sourced, each component is a testament to our commitment to responsibility and integrity. Furthermore, through advanced formulation techniques, we ensure the preservation and stabilization of every ingredient, safeguarding their potency and effectiveness. This meticulous approach underscores our dedication to delivering products that stand as exemplars of scientific excellence and ethical integrity in skincare.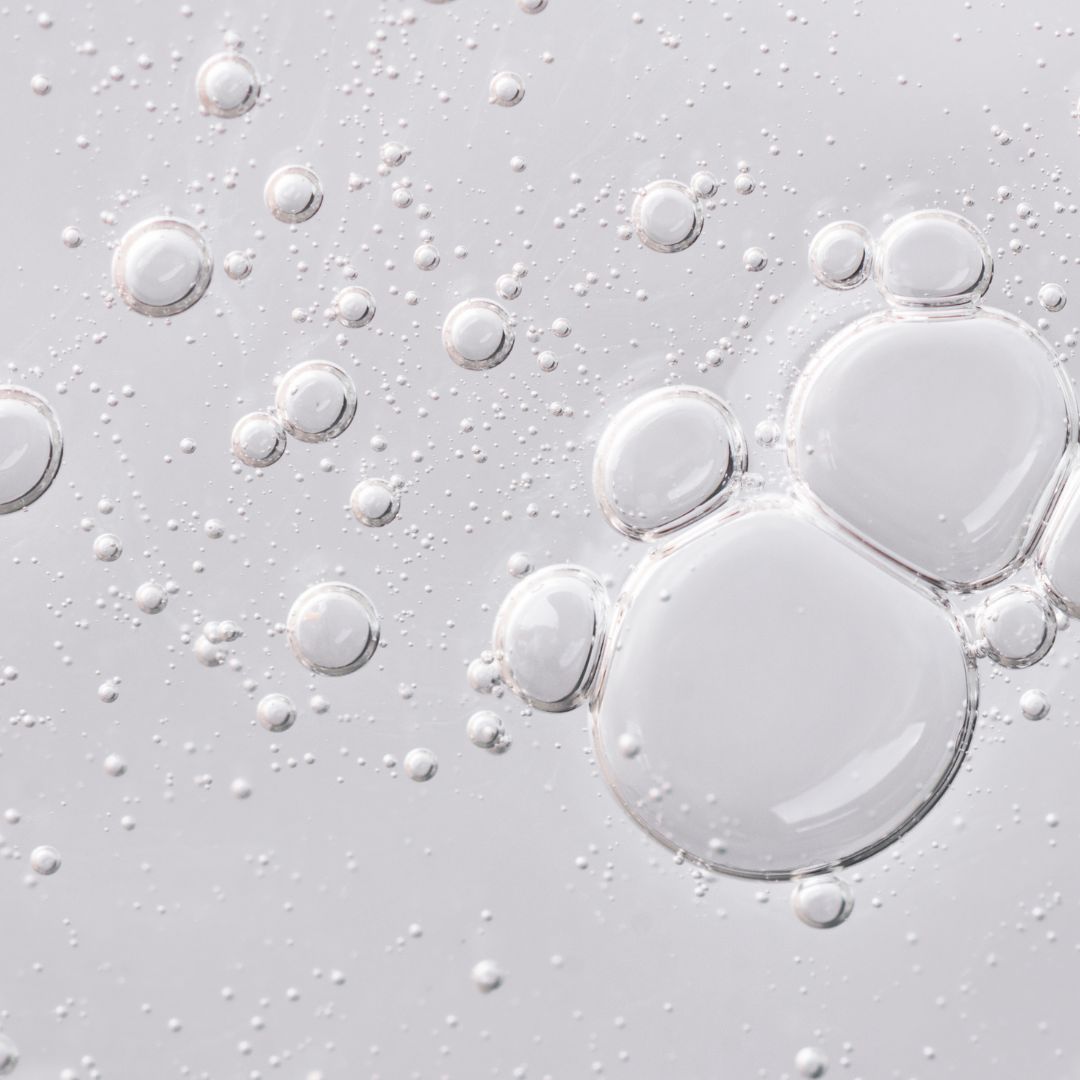 CREATION
Harnessing maximum ingredient potency is achieved through the utilisation of cutting edge facilities and advanced technologies, reflecting our commitment to excellence and expertise in formulation. Our meticulous processes and innovative approaches ensure that every element reaches its highest potential, promising efficacy and unparalleled quality in every product.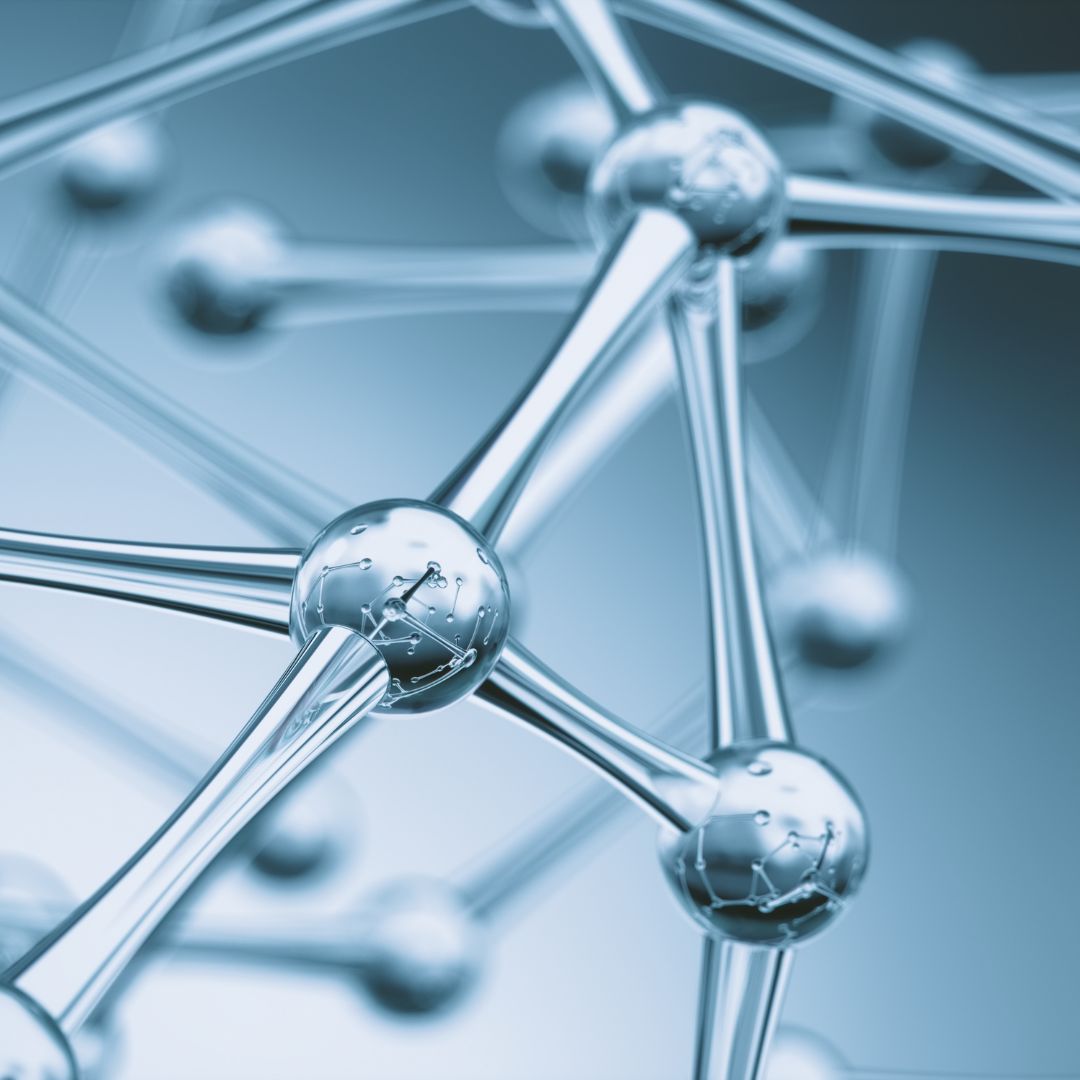 innovation
research
To ensure the efficacy of our final products, we prioritize extensive research in ingredient composition and formulation, engage in comprehensive dermatological testing, and delve into the intricacies of human skin behavior. Our innovative nano-encapsulated skin delivery technology, which stands as a testament to our commitment to advancing skincare science, was showcased at the prestigious 2022 Australian Dermatology Research Conference held at the University of Queensland.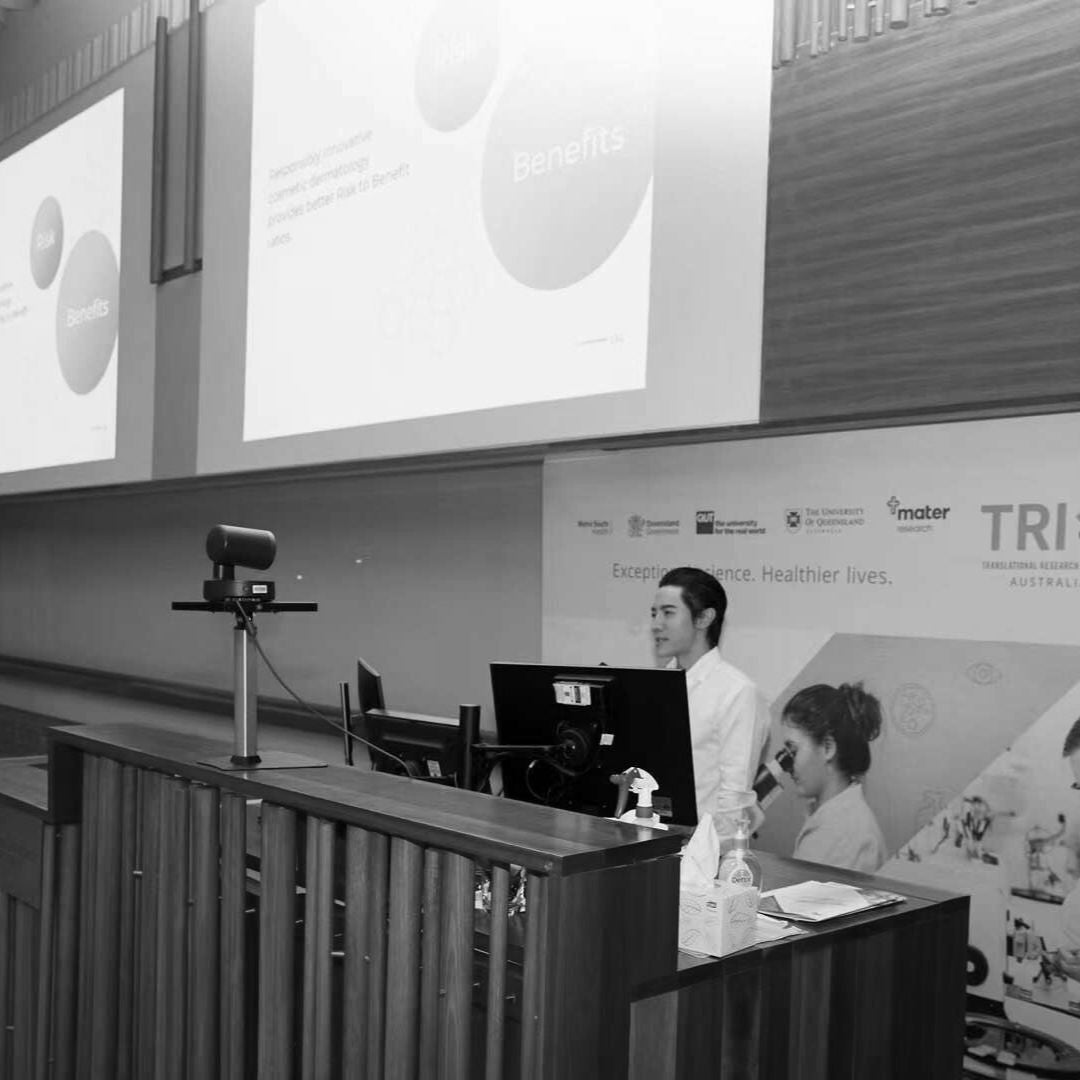 PATENTS & TECHNOLOGIES